A Few Of Our Successes
Rosie finds a new mommy & daddy on Saturday, April 1st (no foolin'!) after spending most of her life in the original kennel. Proud papa David & mama Heidi have decided to change Rosie's name to Honey to give her a brand new start and we don't think that's a bad idea! Good luck Rosie, we love you!
---
After living in the original kennel for a year & a half, Scotty (left) finds a home! Here Scotty enjoys the grass with his new mommy, daddy & sister Maya! Congratulations Scotty!
---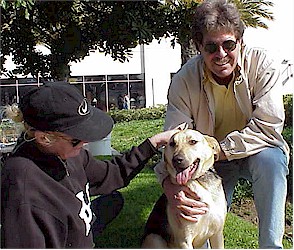 Scotty's (above) best friend Smokey finds a home! They say he sleeps in bed with them (in the middle, of course!) & licks his new dad's face all night long! Congratulations, Smokey!
---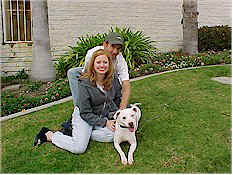 Daphne finds a foster home!